Cía. Danza Vinculados was founded in Granada in 2013 by a team of female choreographers, psychologists and dancers. It aims to professionalize inclusive contemporary dance and make it more accessible through an ongoing training, creative and performing program that trains dancers of all ages, abilities and backgrounds. It works with its three groups Senior, Junior and Children as well as the associated company LamatDance Company that offers its dancers a bridge to the professional dance world. It has a long history of social intervention projects at a national and  international level and participation in festivals and European  projects. It is the founder of the Danza Sin Barreras Dance Days (Dance Without Barriers). A visibility, research and networking platform that promotes and stands up for the artistic and human value of inclusive and accessible dance.
Training
Cía. Danza Vinculados is committed to a comprehensive body and mind training program through the promotion of creativity as a fundamental part of the individual development. We prioritize the process over the product believing that an inclusive, stimulating and disciplined training naturally leads to a product of artistic quality and creative innovation.
Projects
Cía. Danza Vinculados produces and participates in numerous national and international projects. They aim at promoting and drawing the attention to inclusive and accessible dance through the exchange of methodologies and its specific training programs. These include audio description of dance shows, research with new technologies in creative processes, social interventions through dance and the creation of short dance films using participatory video and dance methodologies.
Productions
Cía. Danza Vinculados, as a company, produces and develops different dance pieces and shows through its working groups. In addition, its associated company LamatDance offers its dancers the opportunity to perform as part of their productions opening a window to the professional dance world.
Testimonials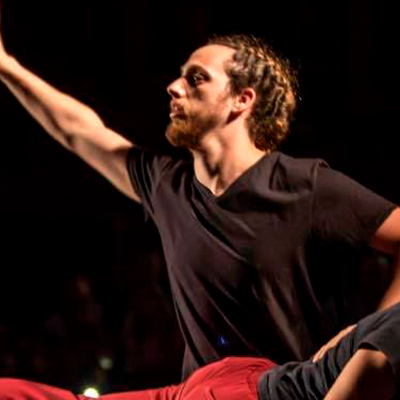 "I forget about my problems when I dance; I relax" "Getting on stage doesn't scare me, to me it's like playing"